Welcome to the "NEW" Humble Arts. Aren't the new digs just fabulous!?! Spring. It brings with it a need to renew, redo, refresh....much like we've done here on the Humble Arts site!!

In that spirit, I offer you this fine March day, one of Rick's creations..... this simple church birdhouse. We always have a stock pile of scraps and a pile of spare parts besides. Rick dug through, found just the perfect items, and married them together into this wonderfully simple treasure.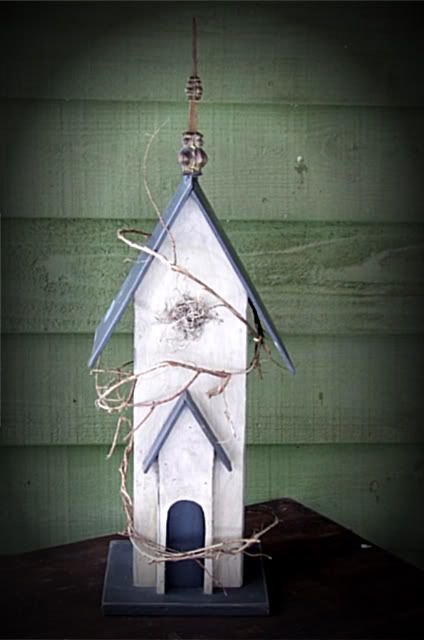 Made for decoration only, this lovely looks great indoors or out! Stick it in the garden; display it on your potting bench; how about high upon that patio shelf....outdoors, this piece is the perfect prim accent.
Proudly standing on your hearth; perched atop your favorite cabinet; try setting this at the base of your side table....indoors this simple birdhouse adds that special prim touch!
Measuring 29" high (including steeple) and 8" deep and wide, Rick's church birdhouse is made of pine, then painted and aged with a "weatherable"
finish. The awesome steeple is a found brass "
whatcha-ma-call-it"!
!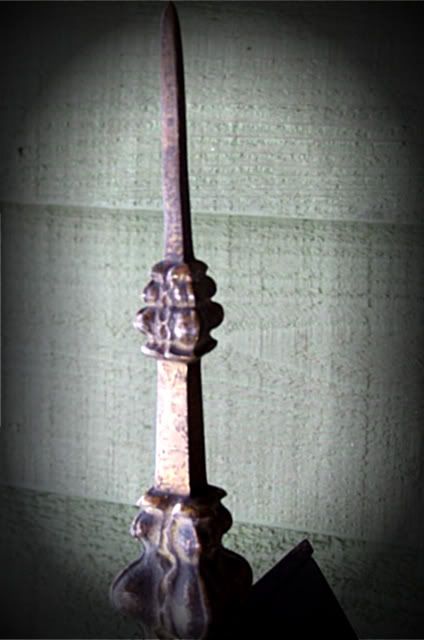 Our simple church birdhouse can be added to your collection for $30.00 plus shipping.